WELCOME TO FITNESS NEW BRUNSWICK
A112A L.B. Gym, 2 Peter Kelly Drive, University of New Brunswick, PO Box 4400, Fredericton, NB E3B 5A3
T: (506) 453-1094 F: (506) 453-1099
Like and Join us on Facebook!
We are here to meet all of your fitness needs!
FNB Notices:
Office Closures:
---
Congratulations Jason Hadland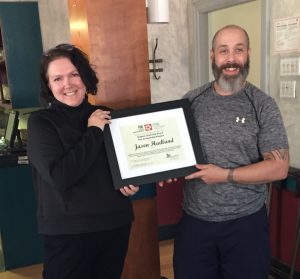 the 2019 FNB  Gina Simpson Award Recipient!
For more information, CLICK HERE
---
 FNB Members check the MEMBERS LOGIN page for:
Your FNB Members E-News with articles for CEC/PDCs.
Your certification information and status for membership renewal.
Up to date employment opportunities.